My favorite quinoa salad (vegan!)
13 November
Stop waiting for Monday, January first or anything else. Start now!
Hi peeps! Today I'll be sharing one of my favorite salad recipes because you guys really need to try it out! ❤ It's super simple, healthy, quick and delicious! On top of that it's also vegan but can easily be altered by adding in for example feta cheese or chicken, both of which suit the salad really well!
Heippa ihanat! Teidän on pakko kokeilla tätä superhyvää kvinoasalaattia, jonka opin saksalaiselta ystävältäni! Se on tosi yksinkertaista ja nopeaa valmistaa ja on kaiken lisäksi myös täysin vegaaninen - tosin myös helposti muutettavissa esim. lisäämällä feta-juustoa tai kanaa.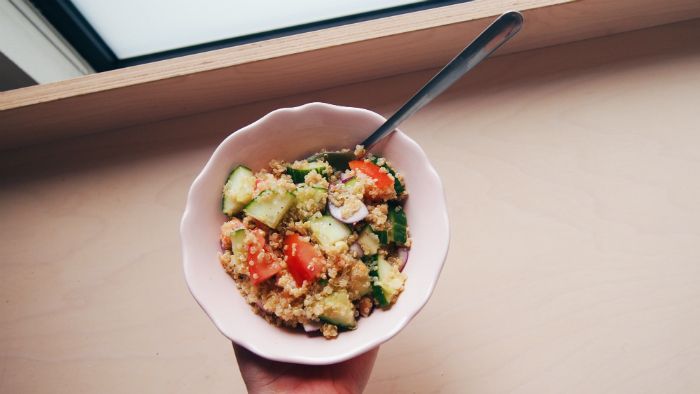 The ingredients you will be needing for this salad are quinoa, any veggies that you would like - I prefer cucumber, tomato, avocado and red onion - oil, salt, pepper and lemon. I also often like to add feta cheese for taste!
Tarvitset tätä salaattia varten kvinoaa, mitä tahansa kasviksia mitä haluat lisätä salaattiisi - minä tykkään lisätä kurkkua, tomaattia, avokadoa ja punasipulia - sekä öljyä, suolaa, pippuria ja sitruunaa. Tykkään usein myös lisätä feta-juustoa tuomaan makua!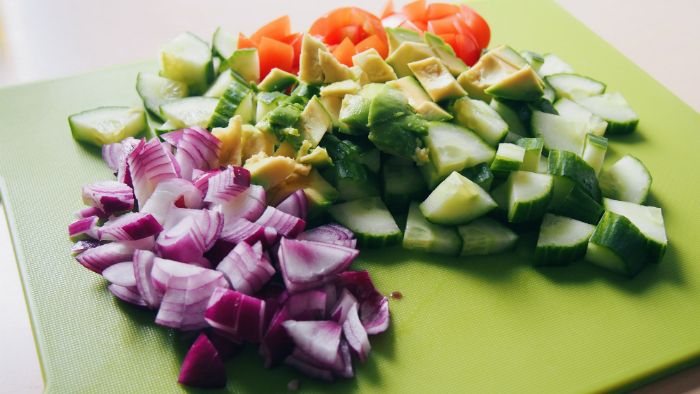 1. Depending on how many people will be eating, measure some quinoa to a saucepan and add a double amount of boiling water. Boil the quinoa according to the instructions on the package.
1. Riippuen siitä kuinka moni syö, mittaa kvinoaa kattilaan ja lisää kaksinkertainen annos kiehuvaa vettä kvinoaan nähden. Keitä kvinoa pakkausohjeen mukaan.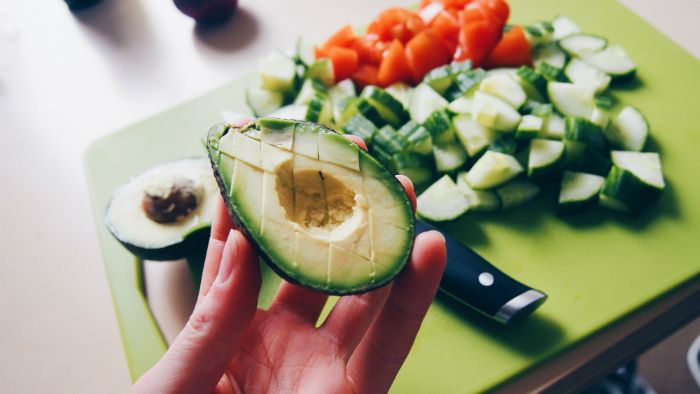 2. Cut up the vegetables that you would like to have in your salad. (Omg that feeling when you open an avocado and it's absolutely perfect!!<3)
2. Pilko kasvikset, jotka haluat salaattiisi. (Omg se tunne, kun avaat avokadon ja se on täydellinen<3)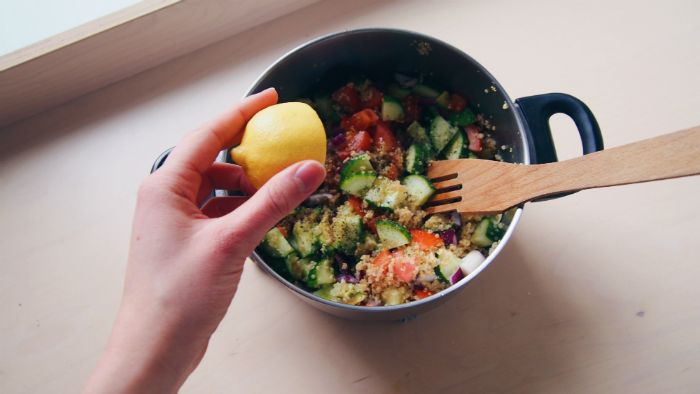 3. Drain the water from the saucepan when the quinoa is ready and add the vegetables. Add some oil, salt and pepper and mix it all together! Lastly squeeze some lemon for flavor and voilá - your quinoa salad is ready!
3. Kaada ylimääräinen vesi pois kattilasta kun kvinoa on valmis ja lisää pilkotut kasvikset. Lisää öljyä, suolaa ja pippuria ja sekoita kaikki keskenään! Lopuksi purista sitruunamehua tuomaan makua ja voilá, salaatti on valmis!


Let me know what you think if you decide to try it out and otherwise have a lovely Sunday! ♡ Today is my last day of holiday and tomorrow starts apparently the hardest block of the entire first year so I'm definitely just going to enjoy and chill with friends while I still can! And also munch on this yummy salad of course :D
Kertokaa mitä pidätte jos päätätte kokeilla tätä reseptiä ja muuten viettäkää ihana sunnuntai! ♡ Tänään on mun viimeinen lomapäivä ja huomenna alkaa kuulemma koko ensimmäisen vuoden vaikein jakso joten aion vaan nauttia ja viettää aikaa kavereiden kanssa kun vielä pystyn! Ja tietenkin syödä tätä superhyvää salaattia, omnom :D