Study tip: stand up. Stretch. Take a walk. Go to the airport. Get on a plane. Never return.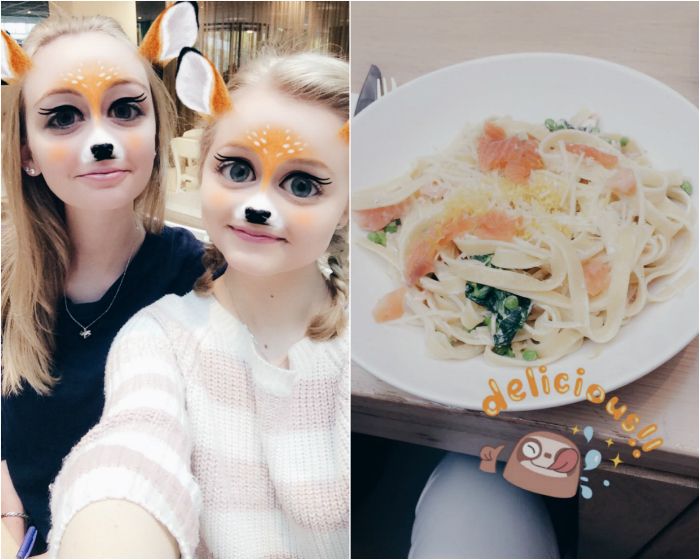 I'm so happy and grateful for the friends that I have made here in Holland! Ellie is my person<3 // Our school food is amaaazing most of the time

!
The quote above is definitely how I'm feeling like at the moment. School has kept me ridiculously busy the past 1.5 weeks since the start of a new block - researching for a hotel concept, required reading chapters and accounting problems have had me sitting in the school library for hours and hours... You should see how my google chrome looks like at the moment - I've probably got close to 40 tabs open because of researching for a group assignment, haha.
Ylläoleva lainaus kuvastaa mun viimeaikaisia fiiliksiä. Oon ollut ihan älyttömän kiireinen koulun takia (uus jakso alkoi toissamaanantaina) enkä ole kerennyt miettimäänkään blogiin postaamista. Olen lähinnä vaan mädäntynyt koulun kirjastossa ryhmäprojektin, pakollisen lukemismateriaalin ja kirjanpitotehtävien parissa, haha... Näkisittepä mun google chromen tällä hetkellä - mulla on varmaan lähes 40 sivua auki koska etsin tietoa meidän ryhmäprojektia varten!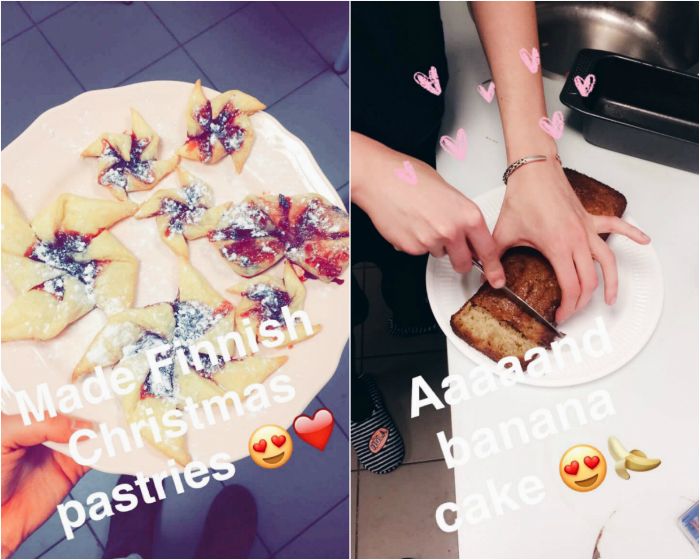 The other day we had a break from studying and we tried to make these Finnish Christmas pastries called "joulutorttu"! They actually turned out really really yummy! // We also made banana cake, omnomnom.
This week, however, is going to be a bit more chilled out since the lecturers are leaving on an excursion (or something) for the next two days so I actually only have one class left before the weekend, whooooo!!! We also have a gala on Friday and I can't wait for it! The theme is "the Great Gatsby" and I've bought a really nice outfit that I will definitely share here later on!
Tämä viikko on onneksi vähän rennompi, sillä opettajilla on jonkinnäköinen koulutus ja sen takia mulla on enää yksi oppitunti jäljellä ennen viikonloppua, wohoo! Perjantaina meillä on opiskelijajärjestön järjestämä gaala ja teemana on "the Great Gatsby"! En malta odottaa - kaikki mun läheisimmät kaverit ovat mernossa myös joten pitäisi tulla tosi hauska ilta! Lisäksi oon tosi tyytyväinen mun asuun, josta pistän kuvia piakkoin myös tänne blogin puolelle!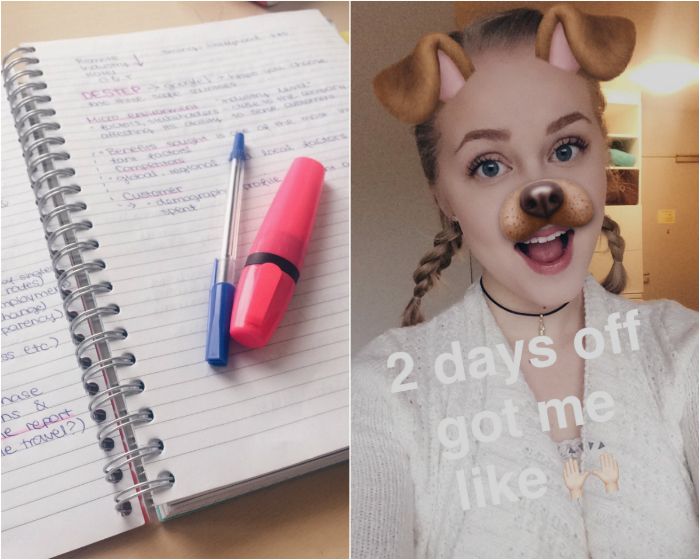 Workworkworkworkwork // 2 days off after which only one lecture!<3 Gotta love this week!
I have plenty of ideas for future blog posts that I will share as soon as I get more time so stay tuned ;) Hope you've had a great week so far! <3
Mulla on vaikka mitä ideoita blogipostauksia varten kunhan tää koulutilanne vähän rauhottuu (heh saa nähdä, ensimmäisen vuoden vaikein jakso meneillään...) joten pysykäähän kuulolla ;) Toivottavasti teillä on ollut huippu viikko tähän mennessä <3